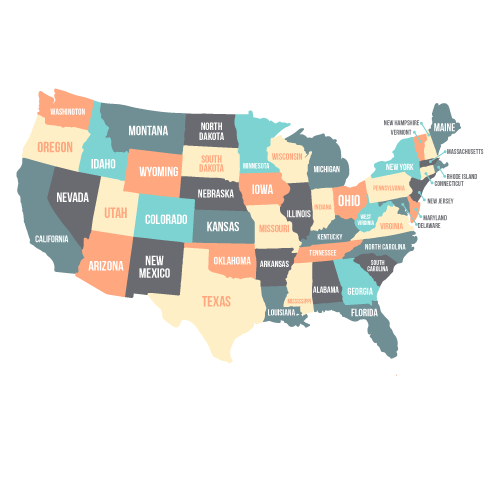 The National Human Trafficking & Disabilities Working Group (NHTDWG) works with a variety of talented individuals and organizations to accomplish it's mission to prevent the trafficking of individuals with disabilities and Deaf individuals and to advance the health and well-being of trafficking survivors with disabilities and Deaf survivors of trafficking through research, policy analysis, technical assistance, and training.
In addition to our Steering Committee Members, we currently have 56 members representing 25 states in the U.S. as well as Washington, D.C. and Canada.
Learn more about them below: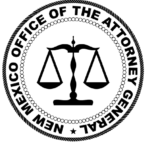 Deanna Aragon
New Mexico Office of the Attorney General
Albuquerque, NM
Deanna Aragon is the Administrative Assistant for the Human Trafficking Unit and the New Mexico Office of the Attorney General. She provides administrative support for their Special Agents, and assists as a Paralegal for their human trafficking cases. She is also the Human Trafficking Coordinator for the statewide task force–the point of contact for Bureau of Justice Assistance and Office for Victims of Crime federal grants that task force receives for victim services and law enforcement. She provides administrative support on all matters of human trafficking in New Mexico for all agencies and organizations, including grant reporting, data compilation, as well as training and educational awareness.
Rachel Arnold
Disability Rights International
Washington, D.C.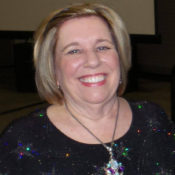 Nora J. Baladerian, Ph.D
Palm Springs, CA
Licensed Psychologist in private practice specializing in trauma & people with I/DD; Director, Disability and Abuse Project of Spectrum Institute (provides free resources, access to resources, an active listserv of over 600 people nationally/internationally, weekly newsfeed of abuse & disability) at www.disabilityandabuse.org
James Baugh
Boise, ID
Tammy Bitanga
Honolulu, HI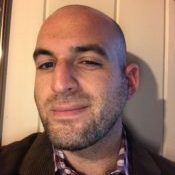 Joseph Brodsky
Brooklyn, NY
Joseph is a Clinical Forensic Specialist operating out of the Jane Barker Brooklyn Child Advocacy Center. He has expertise in the Forensic Interviewing of Children with Disabilities, and the Forensic Interviewing of CSEC (Commercial Sexual Exploitation of Children) Victims. He has worked extensively with the NYPD's Special Victims Squad, the Brooklyn DA's office, the FBI, and Homeland Security. Joseph is also Yale-trained in evidence based trauma focused therapy for children and caregivers, and is adjunct faculty at Baruch College
Linda Brown
Boston, MA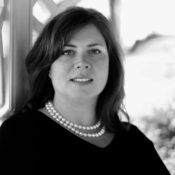 Christina Calabro
Danbury, CT
Christina Calabro (Chris) joined Western CT Association for Human Rights – WeCAHR in 2016 and was appointed Executive Director in 2017.
 Chris completed her undergraduate degree at St. Thomas Aquinas College with a B.S. in Business Administration and a M.S. in Organizational Communication from Iona College. More recently she completed the Special Education Advocacy Training (SEAT) program with Council of Parent Attorneys and Advocates (COPAA) and is a current member. She also completed the William & Mary Law Institute of Special Education Advocacy (ISEA) intensive program for experienced advocates in 2016. Prior to joining WeCAHR she was a Human Resources Executive in the field for over 20 years.
Chris has been an active parent advocate in the special education community for over 10 years. She is an appointed Commissioner and Secretary on Ridgefield, CT's Commission for Accessibility which serves as advisors and advocates to the Board of Selectman on disability related issues.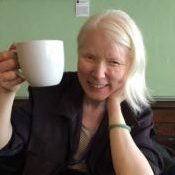 Alice Chiu
Asian Women's Shelter
San Francisco, CA
Alice Chiu has been an advocate with Asian Women's Shelter since 1999.  Asian Women's Shelter is a domestic violence Shelter providing comprehensive direct service to survivors of domestic violence, sexual assault, gender violence, and human trafficking.  AWS is part of the Anti-Trafficking Collaborative of the Bay Area, a collaboration between Asian Women's Shelter, API Legal Outreach and Bong Srei.  Alice Chiu is also the Consumer Rights Program Director of San Francisco Senior and Disability Action, an advocacy agency empowering educating and advocating the rights of seniors and people with disabilities to live safely and independently within their own communities.  Within the Consumer Rights Program, Alice Chiu coordinates the Peer Advocate Program providing trainings and presentations on consumer rights related issues and disability/ableism.  In addition, the program provides direct service to consumers with disabilities.

Saerom Choi
Asian Pacific Islander Legal Outreach
San Francisco, CA, Oakland, CA
Asian Pacific Islander Legal Outreach ("API Legal Outreach) is a community-based, social justice organization serving all underserved communities of the Greater Bay Area. Founded in 1975, our mission is to promote culturally and linguistically appropriate services for the most marginalized communities. Our work is currently focused in the areas of domestic violence, violence against women, immigration and immigrant rights, senior law and elder abuse, public benefits, rights for those with disabilities, and human trafficking. The Anti-Trafficking Project was formally established in 2001, and is a founding member of the Anti-Trafficking Collaborative of the Bay Area as well as the national Freedom Network. The Project provides comprehensive wraparound services for victims of human trafficking, as well as capacity building for service providers through training and technical assistance, and engaging policymakers in expanding services, support, and prevention efforts related to human trafficking.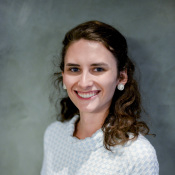 Hannah Cody
New York City, NY
Hanna Cody currently serves as a Global Citizenship Fellow with UNICEF USA's End Trafficking Project, where she works to mobilize individuals to take action to end child trafficking. Hanna has previously served as a legislative intern on gender and security for the U.S. Senate Foreign Relations Committee as well as a research and knowledge management intern for UN Women's Political Participation Unit. She holds an honors B.A. in gender studies from Rollins College, with a focus on sociological research and feminist theory.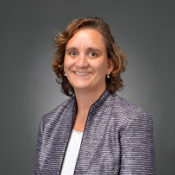 Kimberly Colville
Vermont Center for Independent Living
Burlington, VT
S. Kimberly Colville has worked with individuals with disabilities for many years in various capacities.  She has worked for the Vermont Center for Independent Living for the past five years as a Peer Advocate Counselor and trainer.  Her work covers many different areas that effect people with disabilities but her passion is working with individuals to overcome their personal obstacles and reach their goals to live the most independent life possible. She is a Graduate of the Vermont LEND program and is currently working on the Masters certificate is Disabilities Studies at the University. Kimberly brings her own personal life experience into the work that she does with victims and finds that while the topics covered are hard to talk about, educating others about these issues can be a source of empowerment and healing.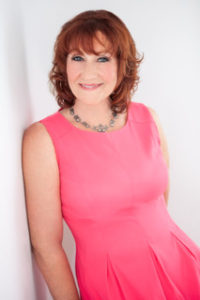 Melanie Cross, DNP, RN, PHN
HEAL Trafficking
Los Angeles, California
Melanie Cross earned a Doctor of Nursing Practice through her work to educate healthcare providers how to identify and care for victims of human trafficking. Melanie is part of the LA Regional Human Trafficking task force, an ambassador of the HEAL Trafficking Network and the International Forensic Nursing Association. She's travelled to Thailand with Zoe International, joining in their mission to rescue and care for orphans who have been sold or are at risk of being sold into human trafficking. In short, Melanie Cross is a human rights nurse.
Dean F. Duncan
Chapel Hill, NC
Emily Ecklund
Santa Barbara, CA
Shelia Edwards
Chicago, IL
Bridgitt Erickson
Marissa Rivera
Disability Rights Montana
Helena, MT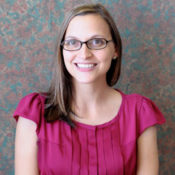 Jami E. Flick
Memphis, TN
Jami serves as the Academic Fieldwork Coordinator and Assistant Professor in the Masters of Occupational Therapy program at the University of Tennessee Health Science Center. She is a member of HEAL Trafficking, a united group of multidisciplinary professionals dedicated to ending human trafficking and supporting its survivors, from a public health perspective. She is a member of the HEAL Trafficking Education and Research Committees. Jami also volunteers with Restore Corps, which provides services to survivors of human trafficking in West TN. She has been an OT practitioner across the lifespan for 10 years with additional training in Mental Health First Aid and trauma-informed care. She's currently a PhD student in Health Sciences at Nova Southeastern University with an emphasis in global health and dissertation focus in prevention of human trafficking.
Sara Groshens
Portland, ME
Asia Jackson
Milwaukee, WI
Susan Kahan
Chicago, IL
Angela Kaufman
Northridge, CA
Angela Kemp
Providence, RI
Angela acts as the administrative coordinator for the National Human Trafficking and Disability Working Group. She is a Project Manager at Day One working to improve the systems response to many forms of exploitation, including human trafficking and child pornography.Day One is the only agency in Rhode Island organized specifically to deal with issues of sexual assault as a community concern. Day One's mission is to reduce the prevalence of sexual abuse and violence and to support and advocate for those affected by it. We provide treatment, intervention, education, advocacy, and prevention services to Rhode Islanders of all ages—from preschool children to elder adults. Additionally, we advocate for public policy initiatives and systemic changes that positively impact how Rhode Island families handle sexual abuse cases.
Our comprehensive services include:
∙ 24-hour Helpline and legal advocacy
∙ Children's Advocacy Center
∙ Programs for victims of Human Trafficking
∙ Law Enforcement Advocacy program
∙ Individual and group counseling
∙ Professional training and consultation
∙ Prevention education workshops

From sexual assault on college campuses to the commercial sexual exploitation of children (CSEC), Day One is addressing the issues that are affecting Rhode Island communities and leading the effort to provide real solutions for both victims and those at risk.
For more information, visit www.dayoneri.org.
Patrick Kerr
Charleston, WV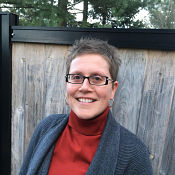 Tara Leach
Primary Health Care Nurse Practitioner
Sexual Assault Nurse Examiner
Clinical Trauma Specialist
Ottawa, ON, Canada
Tara is the clinical director, primary heath care provider of the HEALTH clinic in Ottawa. HEALTH is a primary health care clinic that is for at risk of, those experiencing and those who have experienced human trafficking.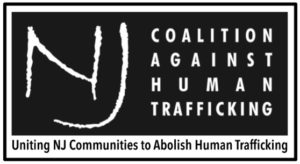 Kate Lee
Statewide, NJ
Kate Lee is the volunteer administrator for the NJ Coalition Against Human Trafficking, which was formed in 2011 and became a 501c3 in 2016. It represents over 150 diverse organizations statewide including nonprofits, law enforcement, faith-based groups, legal groups and educational establishments. It has a network of 12 committees including legislative, education, healthcare and arts.  www.njhumantrafficking.org
Pamila Lew
Disability Rights California
Los Angeles, CA
Megan Mattimoe
Advocating Opportunity
Toledo, OH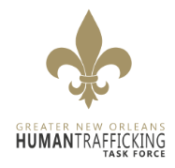 Leanne McCallum
Greater New Orleans Human Trafficking Task Force (GNOHTTF)
New Orleans Metropolitan Region, LA
The Greater New Orleans Human Trafficking Task Force is a Department of Justice grant-funded coalition of state, civil society, and citizen organizers committed to the prevention of human trafficking in the Greater New Orleans area through education, outreach, and collaboration. The Task Force's mission is to: 1) combat human trafficking through seamless collaboration between law enforcement and social service provider; and 2) use a victim-centered approach in proactively investigating and prosecuting human trafficking crimes; and provide comprehensive, high-quality social services to all victims of human trafficking. Through Task Force funding, survivor service providers offer a variety of resources to victims/survivors of trafficking, including: case management, housing, transportation, medical/mental health services, legal services and advocacy, vocational and educational resources, child care, and more.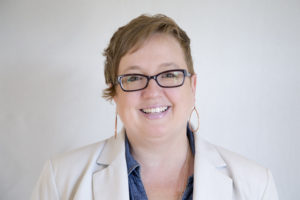 Angi McCloskey
Wilmington, DE
Angi McCloskey is a National Human Trafficking and Disability Working Group Member and a Community Relations Officer for Mosaic in Delaware. Mosaic is a nonprofit that advocates for people with intellectual disabilities and provides opportunities for them to enjoy a full life.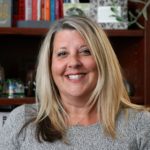 Alison McMorrow
West Allis, WI
Alison McMorrow is the Director of Child Welfare Services for SaintA, located in Wisconsin.  SaintA is one of two private non-profit organizations tasked with serving the 3,000 children involved with child protective services.  Alison has been with SaintA for six years.  Prior to that, she was involved with child welfare services in St. Augustine, Florida.  Alison serves as a member of the National Human Trafficking and Disability Work Group.  She received a bachelors degree in Psychology from Rutgers University and a Masters in Public Administration from Troy University.
Maura McNellis-Kubat
Office of Ombudsman for Mental Health and Developmental Disabilities
St. Paul, Minnesota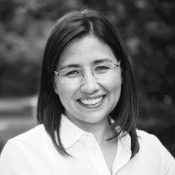 Lisa Mercer
Operation Compass
Urbana-Champaign, Illinois
Lisa Mercer is the founder of Operation Compass, a 501(c)3, and an Assistant Professor of Design at the University of Illinois, Urbana-Champaign. Her research has been focused on using design research methods as a way of developing and executing social innovations to impact change. Operation compass is a framework that provides technology to communities to help report suspected cases of human trafficking.
Monika Mitra
Waltham, MA
Kathryn Moorehead
Director
VAWA and Human Trafficking Programs 
South Carolina Office of the Attorney General
Kathryn Moorehead is the Director of VAWA and Human Trafficking Programs at the South Carolina Office of the Attorney General. She is also the Coordinator of the South Carolina Human Trafficking Task Force (humantrafficking.scag.gov). Kathryn represents South Carolina on the DHS/ACF Southeast Leadership Advisory Committee, the National Compendium, and the National Human Trafficking and Disabilities Workgroup. She brings over 20 years of domestic and international experience at the intersections of public health, education, social work, and public policy. Kathryn is a graduate of Wheaton College, Norton, MA (BA Political Science), Harvard University Graduate School of Education (EdM Risk and Prevention), and Boston University School of Management (Certificate in Non-Profit Management and Leadership Program).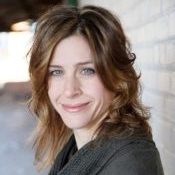 Rachel Monaco-Wilcox
Executive Director
Lotus Legal Clinic
Milwaukee, WI
Rachel is the CEO and Founder of LOTUS Legal Clinic.  Rachel started LOTUS in 2013 at Mount Mary University while she was the Chair and Professor of the Justice Department.  In 2017, Rachel devoted her full-time attention to LOTUS' mission of providing free services to victims of gender-based violence and human trafficking through legal advocacy, policy initiatives, education, and survivor empowerment.  She also has a private practice in elder law, guardianship and special needs planning, and teaches in the Art Therapy Doctoral program at Mount Mary University. Rachel was awarded the Thrive Award for survivor advocacy in 2015 by Aurora Healthcare, and the 2018 Charles C. Dunn author award by the State Bar of Wisconsin for "Under the Radar: Human Trafficking in Wisconsin."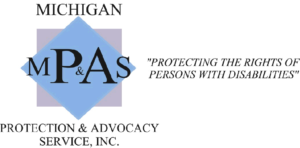 Michelle Mull
Michigan Protection & Advocacy Service, Inc.
Lansing, MI
I am the Director of Advocacy at the P&A in Michigan and recently celebrated my 16th year here.  I supervise a team of advocates who conduct all of our abuse/neglect/death investigations, all of our facility monitoring visits, and provide advocacy on behalf of individuals in community and institutional settings so they can get the services they need in order to remain in or rejoin their community of choice.

Erika J. Petty
Senior Staff Attorney & Clinic Coordinator
Lotus Legal Clinic
Milwaukee, WI
I have been the Senior Staff Attorney and Clinic Coordinator for LOTUS Legal Clinic since July 2016, where I provide victims' rights representation on behalf of victims of gender-based violence and human trafficking. I also coordinate the LOTUS pro bono project in partnership with the Executive Director. I came to LOTUS from Legal Action of Wisconsin where I was a Staff Attorney providing representation on behalf of low income individuals in housing related litigation.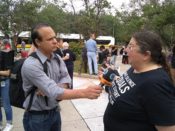 Ericka Reil
Vermont Center for Independent Living
Montpelier, VT
Ericka Reil is not only someone who is living with a disability, but also  works as disability advocate  for the Vermont Center for Independent Living, a disability rights organization, where she has worked for 14 years. She is the  Chair of several Boards dealing with protections and advocacy for people with disabilities. She travels around the state and country training on disability rights and culture. Currently she lives in Barre, Vermont with husband, Joe.

Susan Rosas
BCFS Health and Human Services
San Antonio, TX
BCFS Health & Human Services (BCFS HHS) is an integral part of a global system of non-profits, serving hundreds of thousands of children and families annually. BCFS HHS is known for its comprehensive community-based services throughout Texas, child sheltering and foster care in Texas and California, national crisis line operations, national in-home case management for at-risk youth, emergency management operations, and its anti-trafficking programs. BCFS HHS is represented in the NHTDWG by National Director Susan Rosas and National Partnerships Manager Irasema Resendez, who are both members of BCFS HHS Common Thread, a multi-regional child sex trafficking advocacy program in Texas. This intensive, relational, long-term mentor-as-advocate program is in partnership with the Texas Office of the Governor and serves survivors of child commercial sexual exploitation up to the age of 25. Visit www.commonthread.net for more information about the program.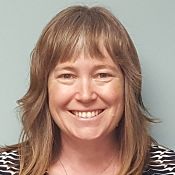 Nadya Rosen
Disability Rights Wisconsin
Madison, WI
Nadya Rosen is the Managing Attorney of the Victim Advocacy Program at Disability Rights Wisconsin.  The Victim Advocacy Program is a statewide program with non-attorney advocates around WI who work with survivors of crime with disabilities. We provide services to all survivors, regardless of whether they reported the crime and we work on a wide range of needs including assistance with drafting victim impact statements, special education, securing government-sponsored mental health services, and transportation accommodations.
For the majority of Nadya's legal career she represented low-income survivors of domestic violence in family law cases as well as supervised attorneys in the areas of family and housing law at Brooklyn Legal Services.  In particular, Nadya worked on a VAWA-funded grant representing survivors of DV with mental health diagnoses. Nadya is a graduate of University of California, Santa Cruz and the City University of New York School of Law. Nadya lives in Madison, WI with her partner and their 9 year-old son.
Morgan Rumple
Jeffersonville, IN
Morgan Rumple is the Regional Coalition Coordinator in Southeast Indiana with the Indiana Trafficking Victims Assistance Program. She is also the co-chair of the Southern Indiana Human Trafficking Coalition. In addition, she is a trainer for the Interdiction for the Protection of Children in Indiana, which was developed by the Texas Department of Public Safety and is designed to make patrol officers aware of the variety of resources available to assist them in establishing the status of a child who may be missing, exploited, or at risk of exploitation and what courses of action are immediately available. She completed her Bachelor's Degree in International Studies with a minor in Gender Studies from Hanover College and is completing her Masters in Social Work at the University of Louisville. Previously, Morgan worked as an AmeriCorps member in New Orleans, working with those impacted by HIV/AIDS. She then served as a crisis counselor and family advocate for the Center for Women and Families in Southern Indiana and Kentucky. Before taking her current position, Morgan worked as a family case manager for the Department of Child Services in Floyd County, Indiana.
Morgan's passion for working with those who experience human trafficking and exploitation comes from her experiences in South Africa and Turkey where she focused on issues facing women in politically and economically. She also found a passion in this work having come from experiences that intersect with the issue of human trafficking, and finding this to be a critical topic to reach if we are to address multiple layers or oppression and exploitation. Morgan has a deep passion to not only address an issue, but also address the contributing factors that systems play in maintaining an issue such as human trafficking. She continues to learn about the complex issue of human trafficking, and is continually looking for ways that we can come together to assist in changing laws, minds, and lives.
Clarisa Sanchez Aguilasocho
Lewiston, ME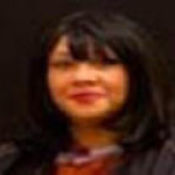 Pat Stephens
Lucas County Board of Developmental Disabilities
Toledo, OH
Worked for the County Board for 22 years and ensure oversight of 400 plus provider agencies and Major and Unusual Incident Unit. I have been a member of the Lucas County Human Trafficking Coalition for eight years and work with the Human Trafficking Social Justice Institute program called Partners Against the Trafficking of Humans (PATH). I continue to train other County Boards and agencies about Human Trafficking and Domestic Minor Sex Trafficking for the Department of Youth Services.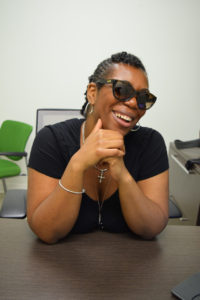 Justice Shorter
National Disability Rights Network
Washington, D.C.
Justice Shorter is the National Disaster Protection Advisor at the National Disability Rights Network (NDRN).  In this role, she remains readily available to support the Protection & Advocacy system with technical assistance and trainings related to disaster protections, emergency management, fire safety and humanitarian crises/conflicts. As a youth journalist in 2005, Justice began writing professionally on topics related to community development, humanitarian affairs and youth empowerment. Driven to action by these issues, she has studied community development in South Africa, Peace & Post-Conflict Reconciliation in Uganda/Rwanda, periodically returned to her childhood community to teach on subjects surrounding social action/communications and earned a B.A. in Journalism with minors in Justice & Peace Studies from Marquette University. 
While earning her MA in Sustainable Development: International Policy & Management, Justice authored three separate inclusion guides for the U.S. State Department and produced multiple people-centered projects via internships with The Hunger Project, World Learning and Women Enabled International. Justice also interned within the White House Office of Public Engagement & Intergovernmental Affairs where she focused on disability outreach efforts, social inclusion policies and federal agency engagement.
In more recent years, Justice served as a Disability Integration Advisor with the U.S. Federal Emergency Management Agency, deploying frequently to disaster areas across America and its territories. With a steadfast commitment to international development and inclusive humanitarian assistance, Justice continues to participate in ongoing projects as a global advisor and trainer.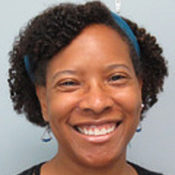 Dr. Frederika Theus
Westmont, IL
Dr. Theus is a licensed clinical psychologist with over 20 years of experience in diagnostics and intervention for children, adolescents, and adults with special needs, and their families.  She has published and presented on topics related to child development, trauma-informed care, sexuality and relationship education, cultural competence, and mental health intervention for individuals with developmental disabilities. In addition to a doctorate in clinical psychology, she holds a Master of Arts degree in Learning Disabilities, and she was a Learning Disabilities teacher and diagnostician.   Dr. Theus is a member of the Chicago Children's Advocacy Center's Coalition Against Sexual Abuse of Children with Disabilities, and the Illinois Children's Justice Task Force.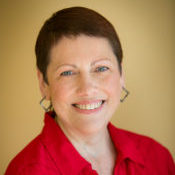 Heather K. Thornburg
Amirah, Inc.
Greater Boston, MA
Heather is the Program Director for Amirah, a safe home for female survivors of sexual exploitation.  She writes and administers an individualized, whole-person, trauma-informed program for the women of Amirah, as well as provides trauma training for volunteers, service providers, and the community at-large.
**Program Director for Amirah, a safe home for adult female survivors of sex trafficking offering long-term aftercare and trauma informed services.  Ms. Thornburg has over 25 years volunteer and professional experience in non-profit work and community mental health, including groups, outreach, and social work – both local and abroad.  Much of this experience includes individual and group counseling with an emphasis on trauma work, as well as administration and communication. With this experience, she has developed and administers the whole-person, individualized, wraparound program offered by Amirah. Ms. Thornburg works to builds community awareness and partnership through training volunteer and professional community groups about trauma and sex trafficking.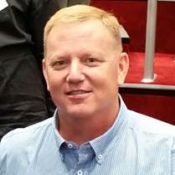 W. Kirt Toombs
Eastern Oregon Center for Independent Living
Ontario, OR
W. Kirt Toombs is the cofounder and chief executive officer of Eastern Oregon Center for Independent Living (EOCIL) located in eastern Oregon.  Kirt is an alumnus of the University of San Francisco (USF), where he was awarded a Master of Management and Disability Services degree. Kirt has also studied at the University of Ireland-Galway, Department of International Disability Law & Policy, through its summer program. Kirt also has extensive educational and professional experience in program design, implementation, and evaluation.  Kirt serves on the board of directors for the Association of Oregon Centers for Independent Living (AOCIL), Oregon ADAPT, and the U.S. International Council on Disabilities (USICD).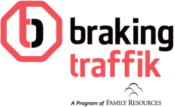 Rebecca Valladares
Moline, IL
Rebecca has been serving domestic violence, sexual assault and human trafficking survivors since 2014. She has provided educational, institutional, legal, and medical advocacy for adults and minors within Rock Island County. Rebecca has provided professional trainings to adults as well as educational trainings to high school students. She holds a Master's degree in Forensic Psychology and is a Licensed Professional Counselor through the State of Illinois. Rebecca interacts with clients through a trauma informed care and client-centered approach. She is currently a Survivor Advocate for Braking Traffik (a program of Family Resources).
Lisa Vega
West Allis, WI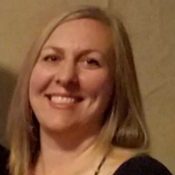 Jennifer Ward
San Diego, CA
Jennifer is an Itinerant teacher for students who are deaf/hard-of-hearing. In addition, she is a doctoral student at the University of San Francisco in the International and Multicultural Education Department with a concentration in Human Rights Education.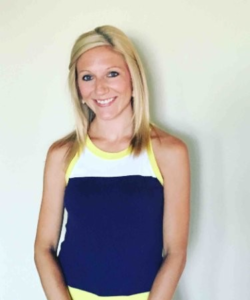 Sara Weller
Broken Arrow, OK
Sara represents Unlock Freedom, Inc. and serves as the Director, Education and National Partnerships. In her role, she manages their youth prevention curriculum and trains new organizations / school districts on the curriculum for facilitation in classrooms and small groups. The curriculum takes a comprehensive approach at tackling the issue of human trafficking, understanding they will not be encountering potential victims, but also potential buyers and exploiters. With a four-part program, they focus on the facts of human trafficking, the fuel behind the rapid growth of this global issue, the formula for obtaining and exploiting victims, and finally the fight – empowering our young people to make an impact in their sphere of influence.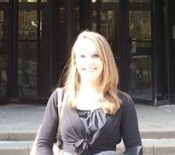 Megan Williams
Albany, NY
Megan is a staff attorney at Disability Rights New York. She has worked with survivors of Human Trafficking in the past – both on immigration and criminal legal matters. Megan earned her JD from University of Michigan Law School and her BS in Political Science from Santa Clara University. At Michigan Law, Megan participated in the Human Trafficking Clinic for 2 years, and was a research assistant for Professor Bridgette Carr's Human Trafficking Law and Policy textbook. Prior to working at Disability Rights New York, Megan was a public defender in Buffalo, NY. As a part of the National Human Trafficking  & Disabilities Working Group, Megan serves on the Communication & Outreach Education & Training Youth Subcommittee.